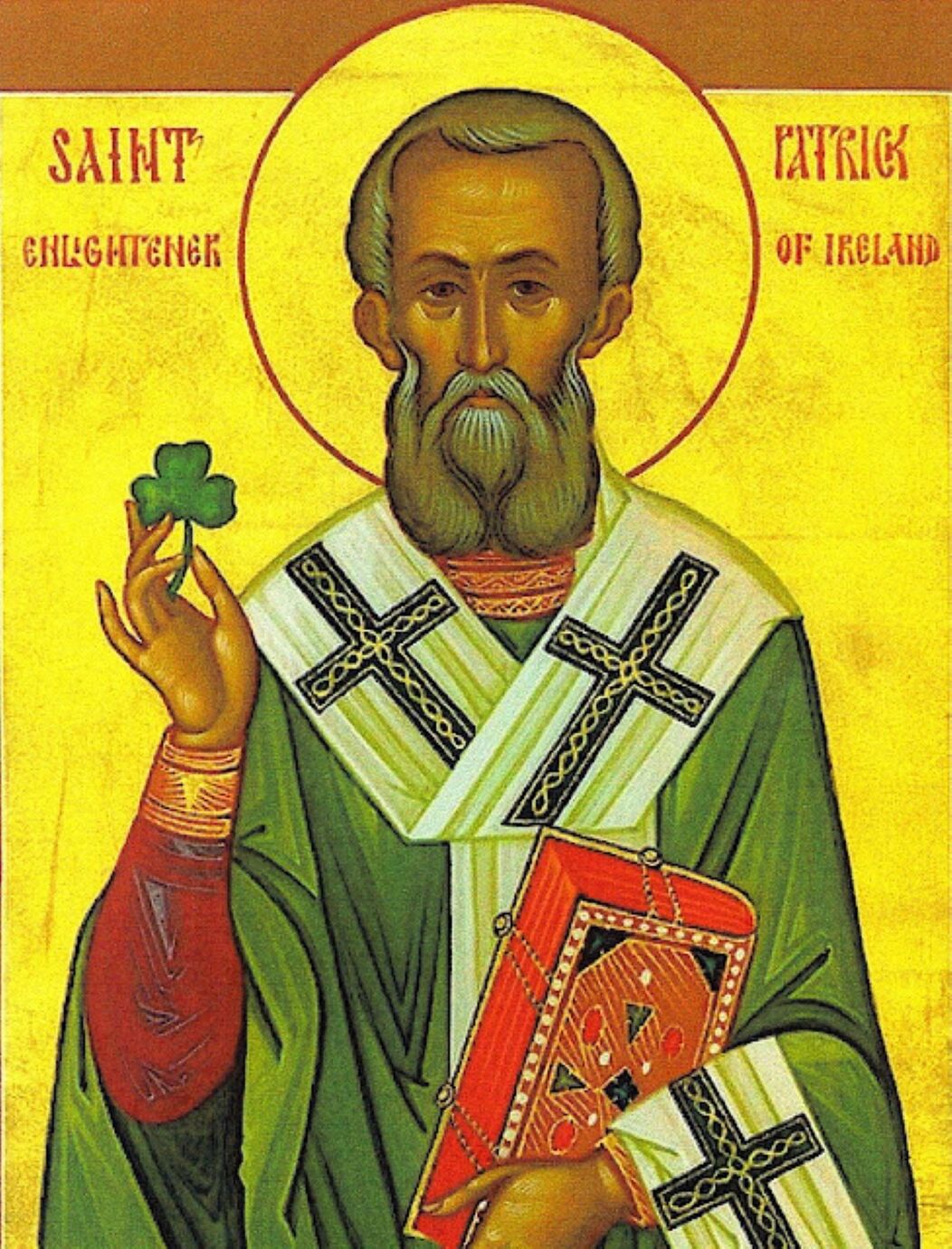 Patrick of Armagh.
Patrick of Armagh.
St Patrick has for centuries been synonymous with the Irish and popularised throughout the Irish diaspora where St.Patrick's Day, March 17 has been marked by street parades and public holidays. 'Paddys' is a term often used to describe Irish Catholics. The beautifully designed Catholic Cathedral in Liverpool in the UK is locally known as Paddy's tepee!
Who was St. Patrick?
While there are myths and legends galore surrounding St Patrick – many appearing centuries after his death – there are historical facts about him gleaned from his "Confessions" where he wrote of his early life. The legends or stories coming down from the past gather colour and imaginative detail as they emerge, and generally focus on the ancient themes of heroism, loyalty, tragic divisions, doomed love, constancy to name a few. They tend to capture more of the spirit of a time, and facts become hidden. The Confessions of Patrick, a document written sometime in the fifth century, is believed to be the oldest text, in any language written in Ireland, that has survived. It is written in latin in the form of a letter, apparently to his ecclesiastical superiors in Britain in answer to unspecified charges. The facts established are firstly that Patrick existed as an historical author. He was born in Britain – possibly Wales or Dumbartonshire. When he was 16 his family's estate was raided, possibly by Niall, the High King – Niall of the Nine Hostages, who raided the west coast in the early fifth century as the Romans withdrew from Britain. Patrick was set to work as a herdsman in Mayo. During the six years he spent in Ireland, his conversion to Christianity apparently took place through a series of dreams. In one dream, he was shown a means of escape and left Ireland.
After wandering for some years, Patrick returned- again encouraged by a dream, the so- called "call of the Irish". In time he had become a bishop and set about his mission of
converting the Irish to the Christian beliefs he had absorbed in Roman Britain. From Patrick's writing and those of other earlier scholars such as Origen in the third century writing in Alexandria, it appears that there were parts of Britain where Christianity existed well before Patrick's arrival. These areas seem to have been those inaccessible to Romans – Ireland, Scotland, Wales and Cornwall. Patrick found Christian Communities already thriving and set about converting them and forming them into the Roman episcopal structure he knew. Patrick speaks of spending large sums of money giving gifts to kings during the conversion of Royal families who brought whole families into Christianity.
These funds apparently flowed from the Church in Britain. Patrick was hugely successful and Ireland moved into Christianity which was largely free of Greco-Roman influences and which melded into the Irish pre-Christian traditions to form something new. It has been noted by some, that Ireland is unique for being the only land where Christianity was introduced without bloodshed and considered the first de-Romanised Christianity. This may be so, maybe not! In the historical story of Patrick, there is no mention of snakes, shamrocks, contests with Druids or cursing Kings! These stories belong to the legendary Patrick and are equally important in that they have been attributed to Patrick in later times and develop a narrative not unlike the stories of ancient prophets which in time became the basis for "sainthood" in the Catholic Church.