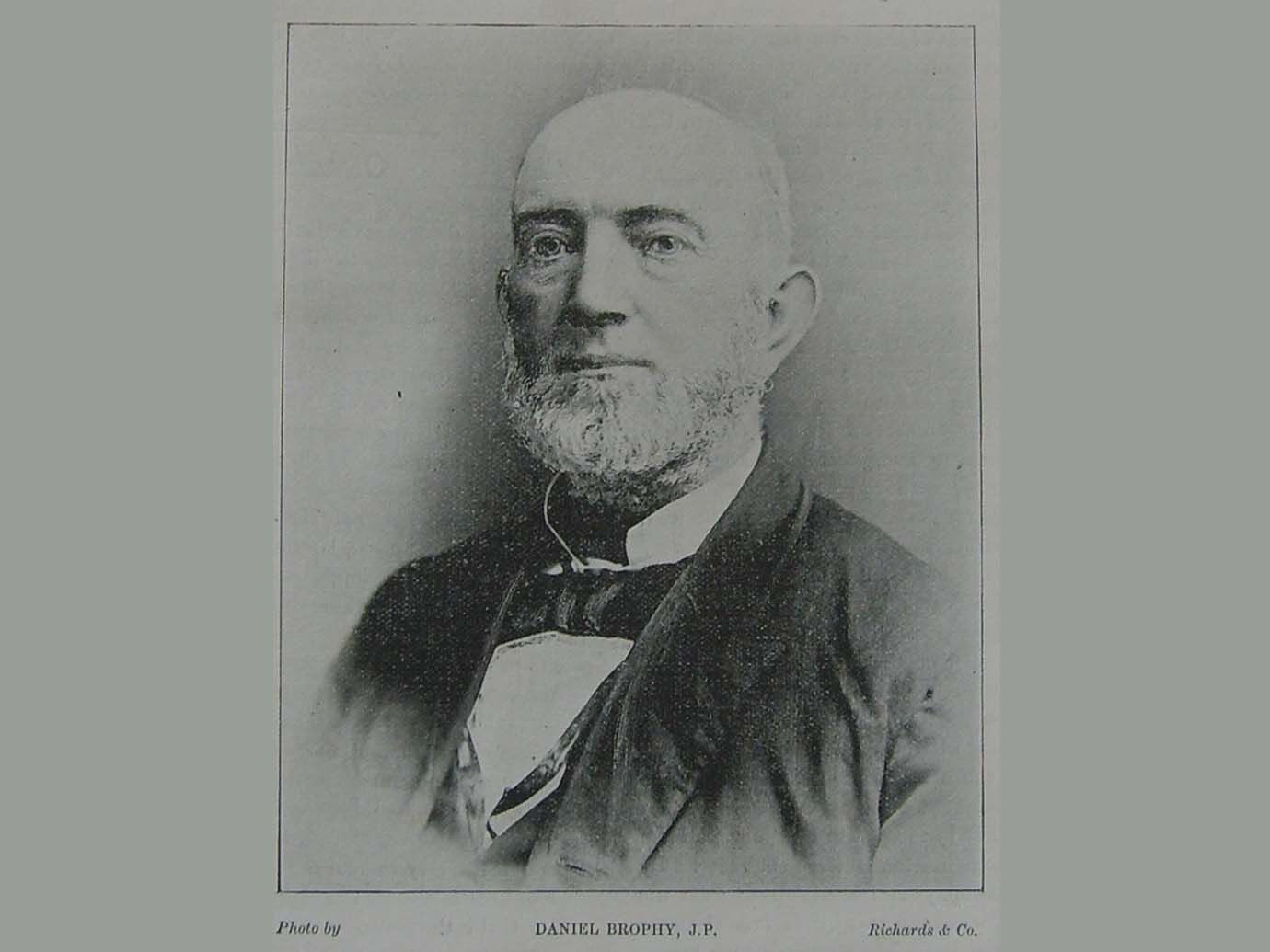 Successful Entrepreneur - Daniel Brophy
Daniel Brophy from County Kilkenny - Successful Entrepreneur - Chairman of Ballarat's largest mine - the Band and Albion Mine which in 1888 had a yield of 3 million pounds.
His other business interest included Woolen Mill, hotels etc.
He was a Mayor of Ballarat, MP, and philanthropist who was knighted by the Pope for his renowned charitable work.
He was a founder of the Ballarat's Irish Club in 1874.