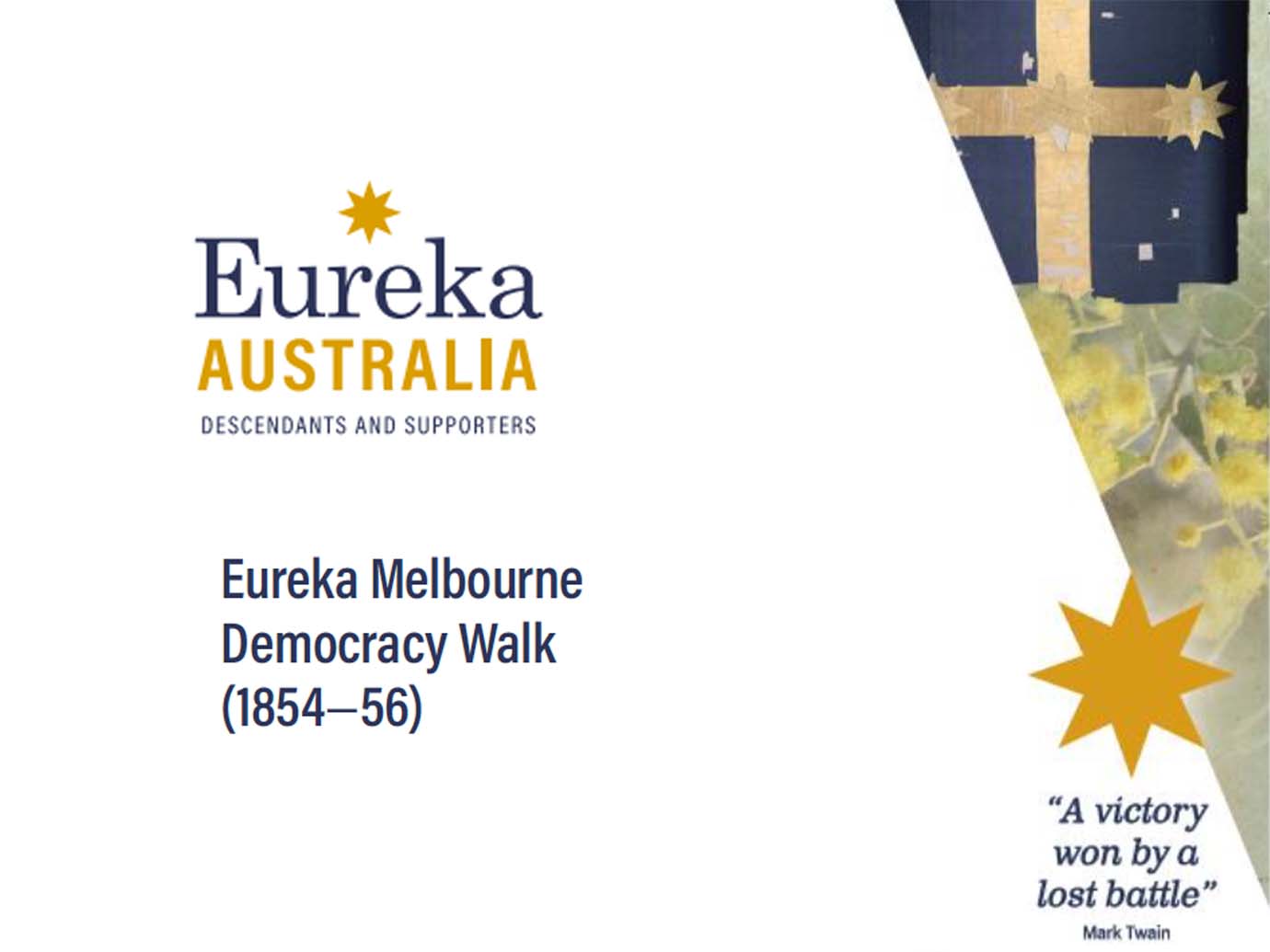 Eureka Melbourne Democracy Walk App
The Eureka Democracy Walking App Brochure has been developed to assist awareness and uptake of the digital App. Limited printed copies of the promotional brochure are now available.
The preferred approach is to encourage you all to print the double sided PDF version of the Brochure which is attached as a digital file, and use it to assist you to access the digital App information as you make the walking tour around the CBD.
About 2 and a half hours will be required for the walk plus time for a break for a coffee/ tea around midway!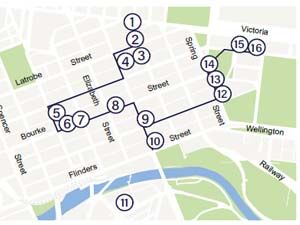 PROMOTION OF AWARENESS OF THE APP
The Brochure is an important means to promote the existence of the App, to indicate its scope in order to assist planning for your walk, and to guide access to the digital App.
Any ideas for promotion of the existence of the App to the community or special interest groups (and as an important but at this stage lesser priority any thoughts on how it could be improved) would be much appreciated.
Please inform our Secretary, Peter Gavin, of your suggestions.
Our Committee are compiling listings of suggested means to promote the App and will prioritise these on an ongoing basis for action through 2022.
All Irish based organisations in Victoria have a key role to play in the promotion of this substantial and high quality piece of research and work carried out by the Eureka Australia Committee and making up the App content.